最高のペットカメラ
最高のデザイン、耐久性、スマートさ
洗練されたデザインと使用感
Petcube Bitesは、おやつを約900グラム保存できます。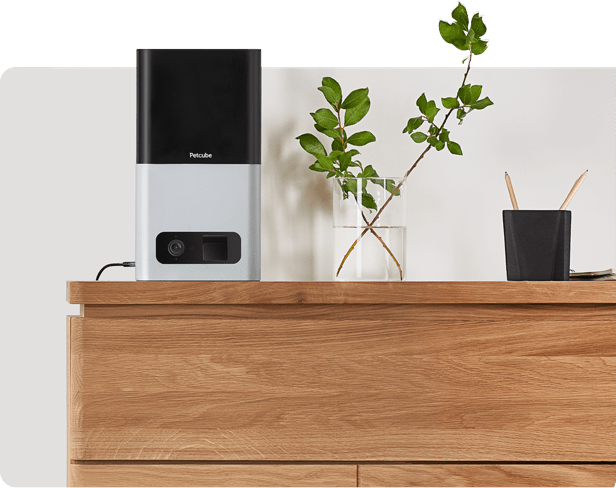 しつけとあそびに
Petcube Bitesはおやつを約2メートルまで飛ばせます。飛ばす距離は自由自在。
いろんな距離におやつをとばせる
最長約2メートル
大容量コンテナ
約900グラムのおやつを保存可能
自動でおやつを
予定時刻に発射
1080p HD 広角138°の
リアルタイムストリーミング
Petcubeのアプリで
自動でおやつを再注文
クラウド録画と
タイムライン履歴
Share pictures & videos easily
to popular social networks
Play with and give attention
to rescue & shelter pets in need
Works with Amazon Alexa
to enable pet playtime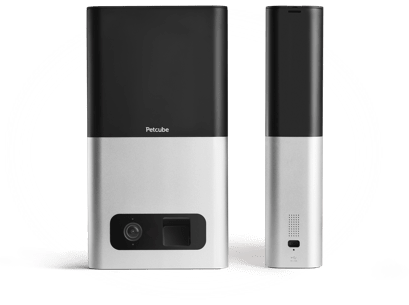 技術仕様
「おやつが少ないよ」通知
138°の広角カメラ
3倍デジタルズーム
聞いて話せる双方向オーディオ
赤外線LEDによる暗視機能
音と動きの検知
おすすめのおやつ
犬・猫用のカリカリおやつでキャッチやしつけをトレーニング
おやつ補充は簡単
コンテナのふたを開けて、おやつを入れるだけ。
おそうじも簡単
おやつ容器は取り外し可能。食器洗い機(50℃まで)でも洗えます。
PetcubeはWellness®と提携しています。Petcube Bitesに同梱のWellness®のおやつの無料サンプルをお楽しみください。
Petcube Bitesは、様々なペット用おやつを利用できます。Petcube Bitesは、様々なペット用おやつを利用できます。
声をかけよう!
お座り、待てなどをスマホで教えてみよう。
双方向オーディオ
スマホで見て、聞いて、話せる。
暗視機能
暗闇の中であなたのペットの様子が見れる
シンプルで洗練されたデザイン
どんな家具にも合うシンプルなデザイン
Buy now, pay later
Petcube and Affirm have teamed up to provide easy financing with no hidden fees on interactive pet cameras.
What is Petcube Care?
Petcube Care is a membership for pet parents. Monitor your pet with 24/7 video 
history and smart alerts. Plus, get exclusive savings from pet care partners.
What do I get with my
Petcube Care membership?
Complete 24/7 video history over 3, 10, or 30 days, saved on the cloud.
Extended video recordings, and 2-year device warranty.
PLUS members-only access to savings on a range of pet care services.
Features
Without Petcube Care
With Petcube Care
Access to Past Video History
4 Hours
3, 10 or 30 Days
Members-only Pet Care Benefits
Video Recordings of your Pet
10 Second Clips
Up to 30 Second Videos
2-Year Extended Warranty on your Devices