What is Emergency Fund by Petcube?
Our Emergency Fund provides up to $3,000 towards your vet bill in case of a life-threatening vet emergency requiring immediate care. Think of it as a pet insurance alternative without a high deductible or copay. These are some other benefits compared to traditional pet insurance options:
No qualification or credit checks.
No out-of-pocket expenses.
No breed, age, or geographical limitations.
No limitations due to pre-existing conditions.
Up to 6 cats or dogs are covered.
Note: Emergency Fund covers only veterinary services provided by any veterinary clinic located within the United States.

You may rest easy knowing that your pet is protected and that emergency care will not be a financial strain. The Emergency Fund by Petcube is an alternative to pet insurance and does not cover routine care or preventative health.
What makes Emergency Fund by Petcube different?
Compared to traditional options, Emergency Fund by Petcube is an affordable pet insurance alternative for pet parents searching for financial security in case of a vet emergency.
Emergency Fund by Petcube is different from pet insurance because:
We provide financial assistance for the most expensive aspect of pet care: emergency veterinary treatment.
We pay your vet clinic directly, so there is no need to file a claim for yourself or the clinic.
You can utilize the emergency fund at any veterinarian clinic that is nearest to you at the time of the emergency, ensuring that your pet receives the treatment they require as quickly as possible.
Our team of online veterinarians is here to help you 24/7 with first-aid guidance and emergency triage.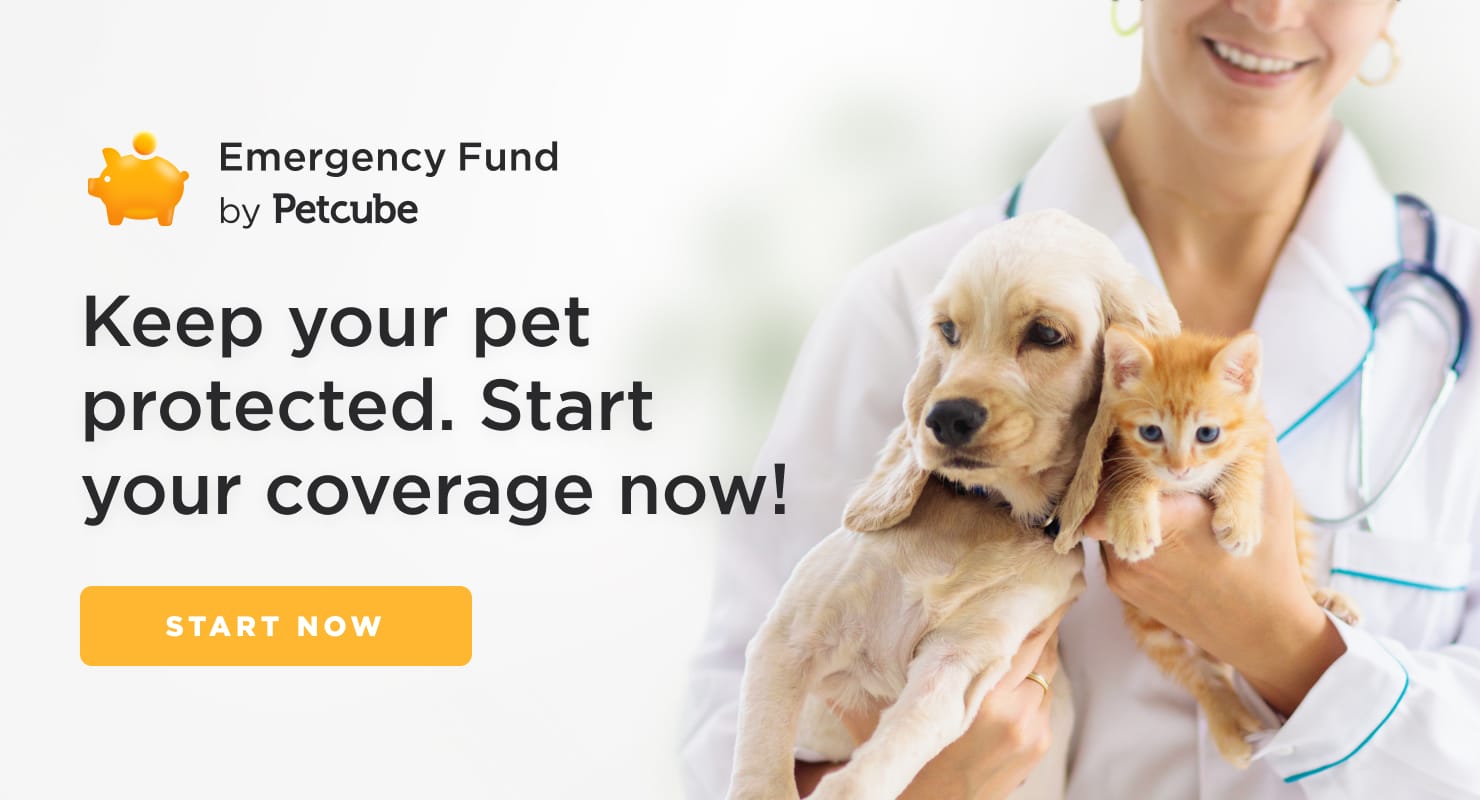 Was this article helpful?
Help us improve our Support Center
Thanks for your feedback
Thanks — please tell us how to help you better